Bevan Bros. is currently owned and operated by Hal Bevan and his son Quentin Bevan.  The following history was written in 1973 by Roy Bevan's oldest child Audrey Wigginton.  Obviously things have changed dramatically with the company since 1973; however, we are extremely proud of our roots and the early history of our company so we wanted to share the story with anyone who might find it interesting.
THE HISTORY OF BEVAN BROS. LIMITED
Submitted By:

Audrey Wigginton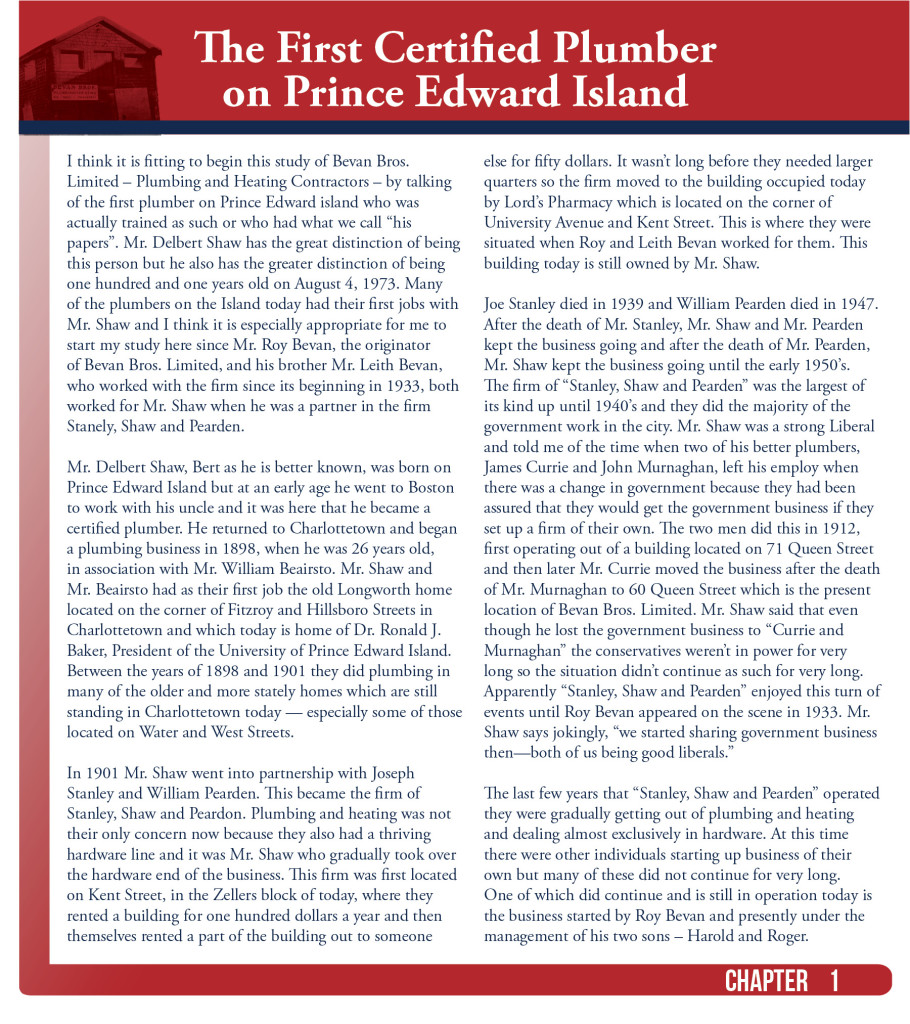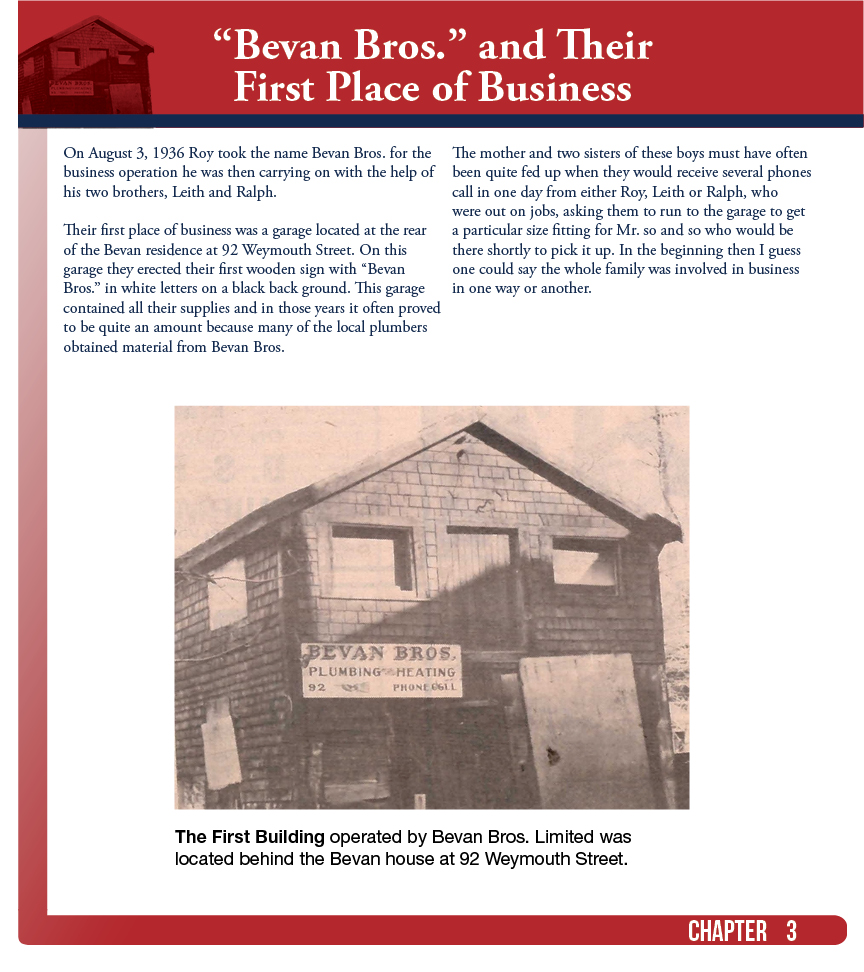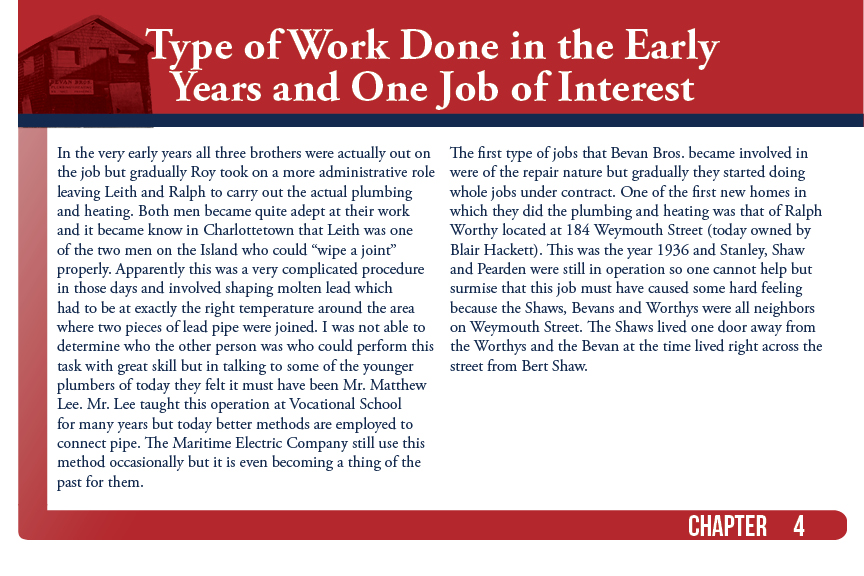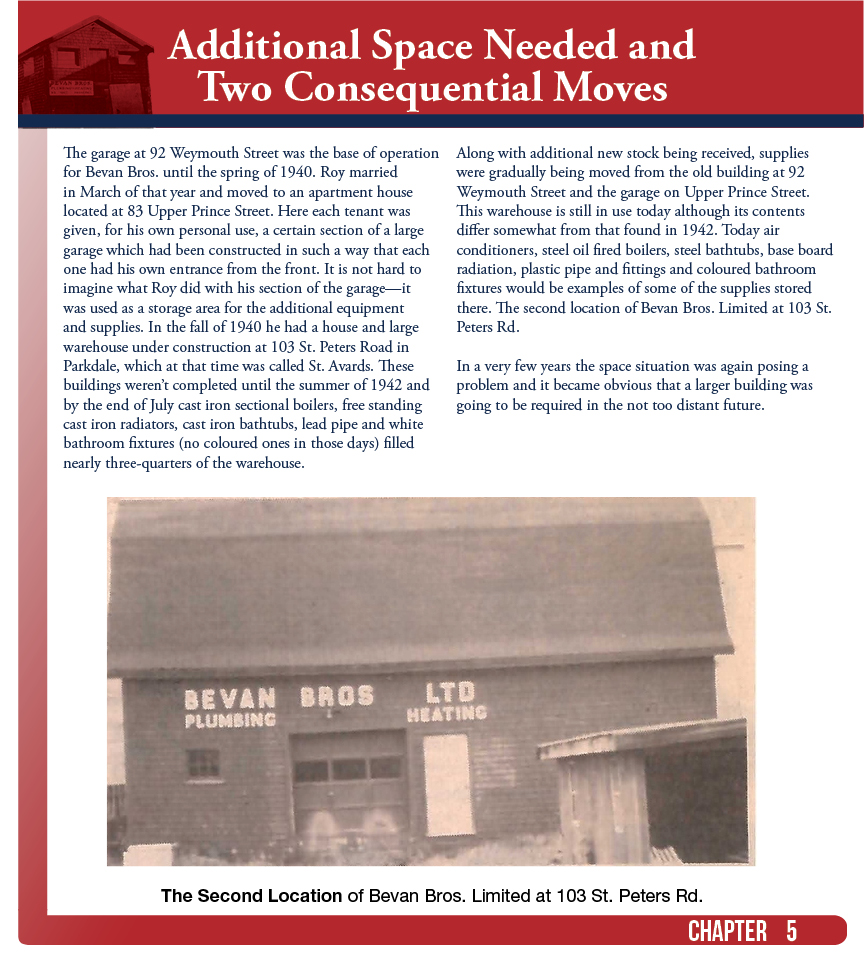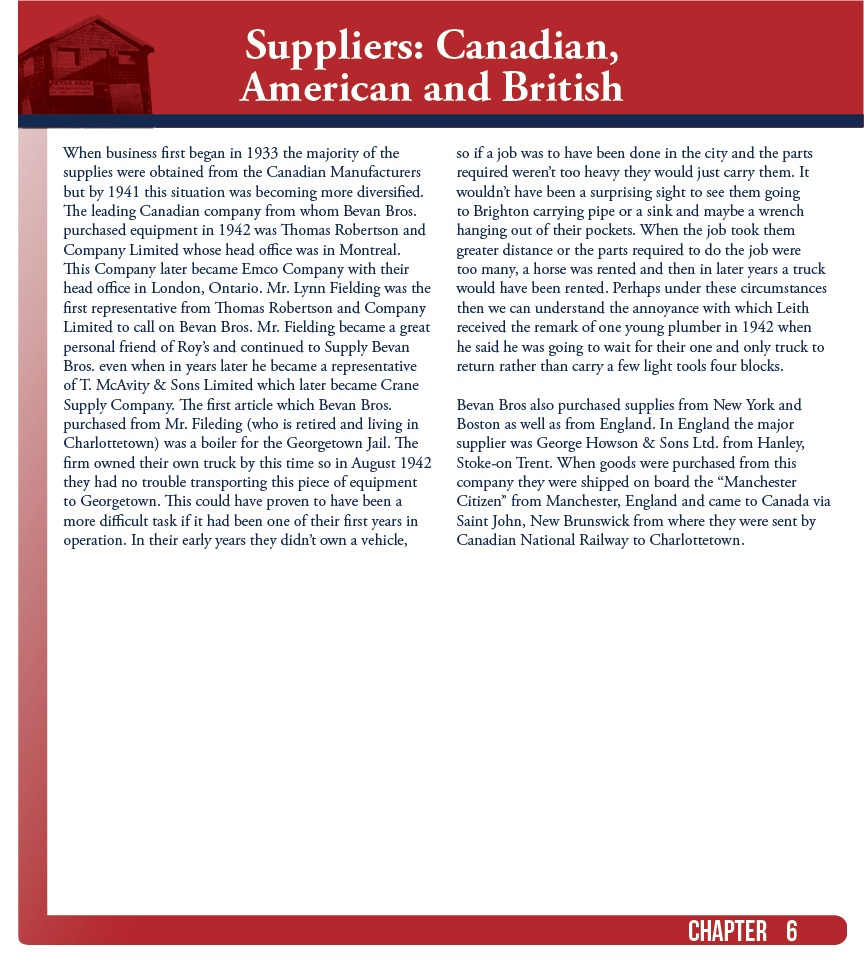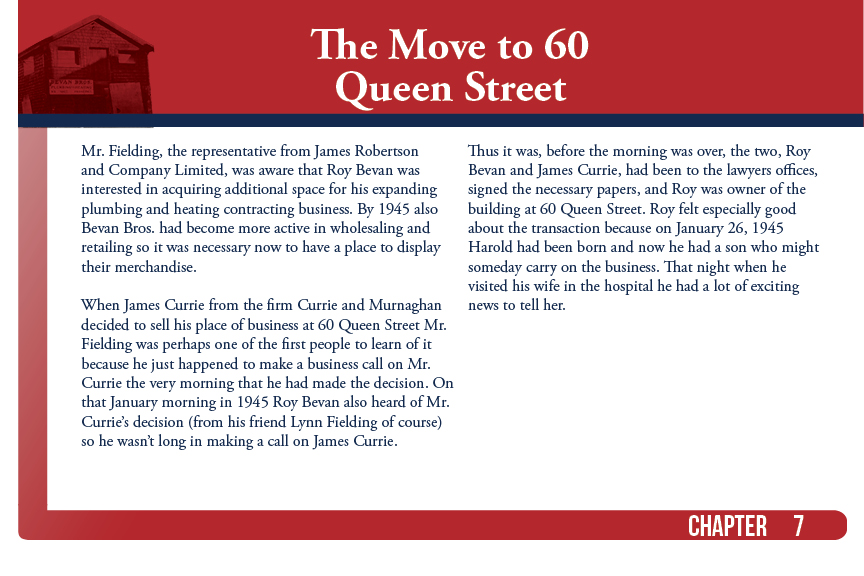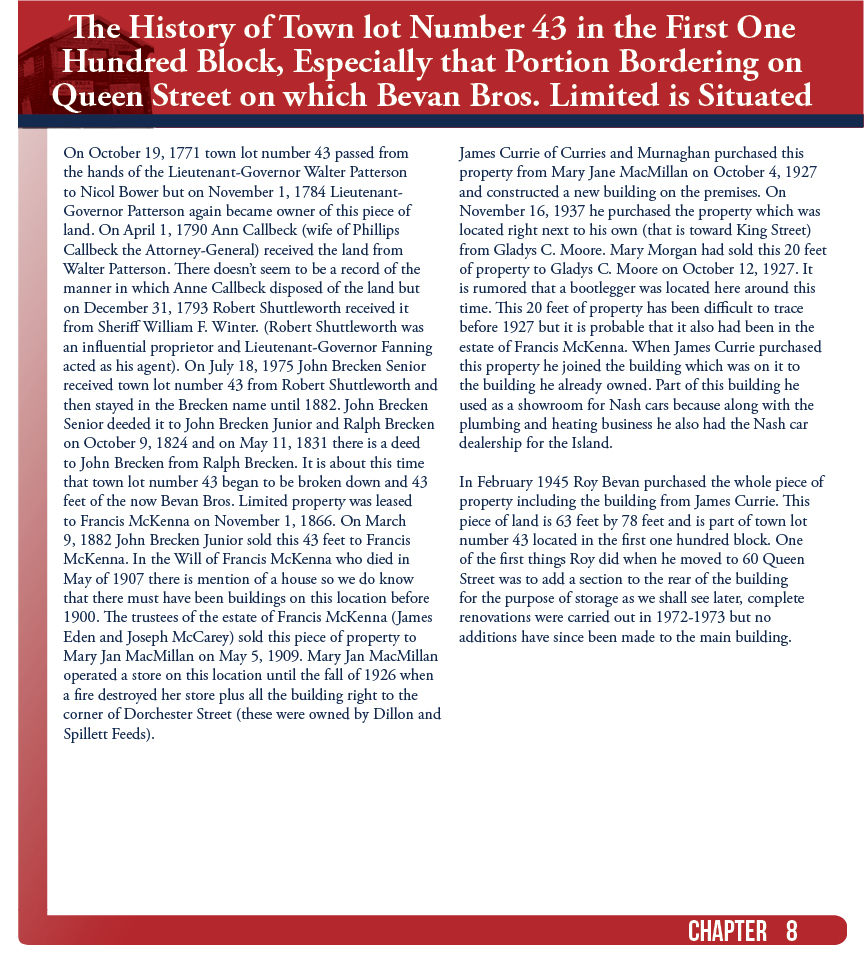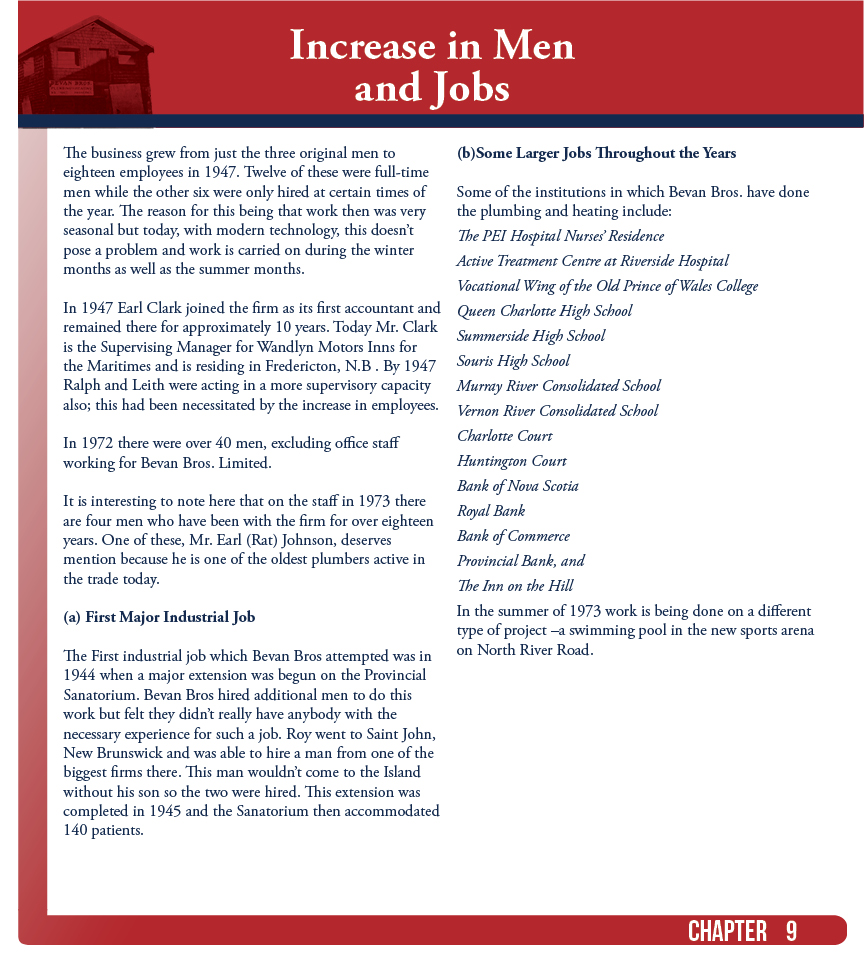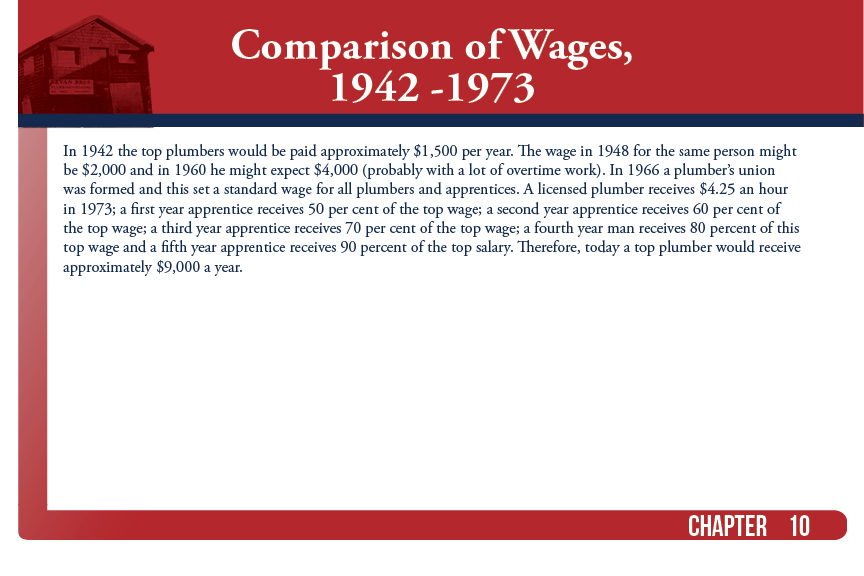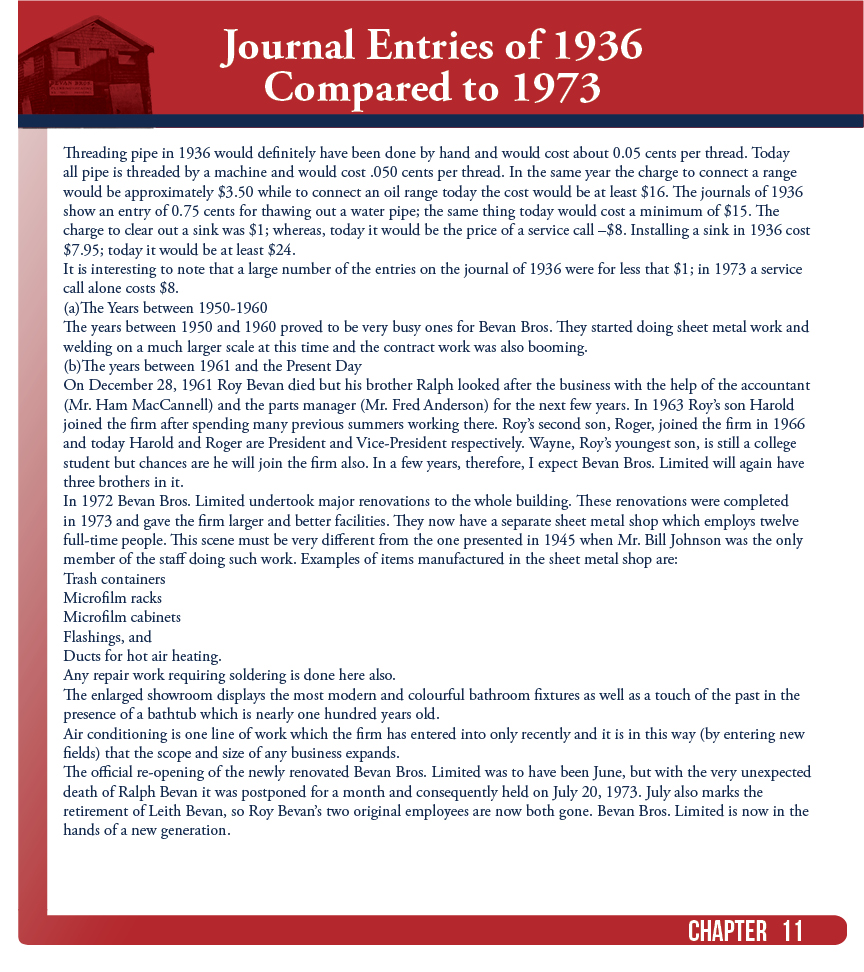 Acknowledgements
Many people were most helpful in supplying information and thus enabling me to write the history of Bevan Bros. Limited.  I was able to obtain many pertinent facts from the Registry Office in Charlottetown and also from the Provincial Archives.
Individuals who were especially helpful include:
Mr. Bert Shaw, first certified plumber
Mr. Lynn Fielding, Retired Representative of Crane Supply Company
Mr. Leith Bevan, brother of Roy Bevan
Mr. Harold Bevan, President of Bevan Bros. Limited
Mr. Roger Bevan, Vice-President of Bevan Bros. Limited